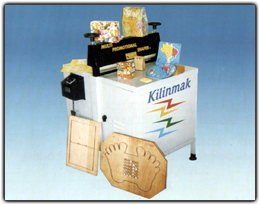 Back
Cutting and Folding
The Multipromotional Shaper machine was developed for you to be able to start an extremely good business in the cutting and folding area, manufacturing several objects with diversified materials, such as:
Boxes for: Presents, Pizzas; Packages; Binders.
Materials in EVA, Plastics, PVC, Felt, Cork, Foams, etc.
Joints for motors, key holders, etc.
We have also developed, with own tooling, all types of knives upon your drawing request.
Technical Characteristics
Length: 1m
Width: 60cm
Height: 1,10
Electric load: 220 volts